We are grateful you reached out to us for your step repair needs.
We will contact you to setup an in person appointment within 24 hours.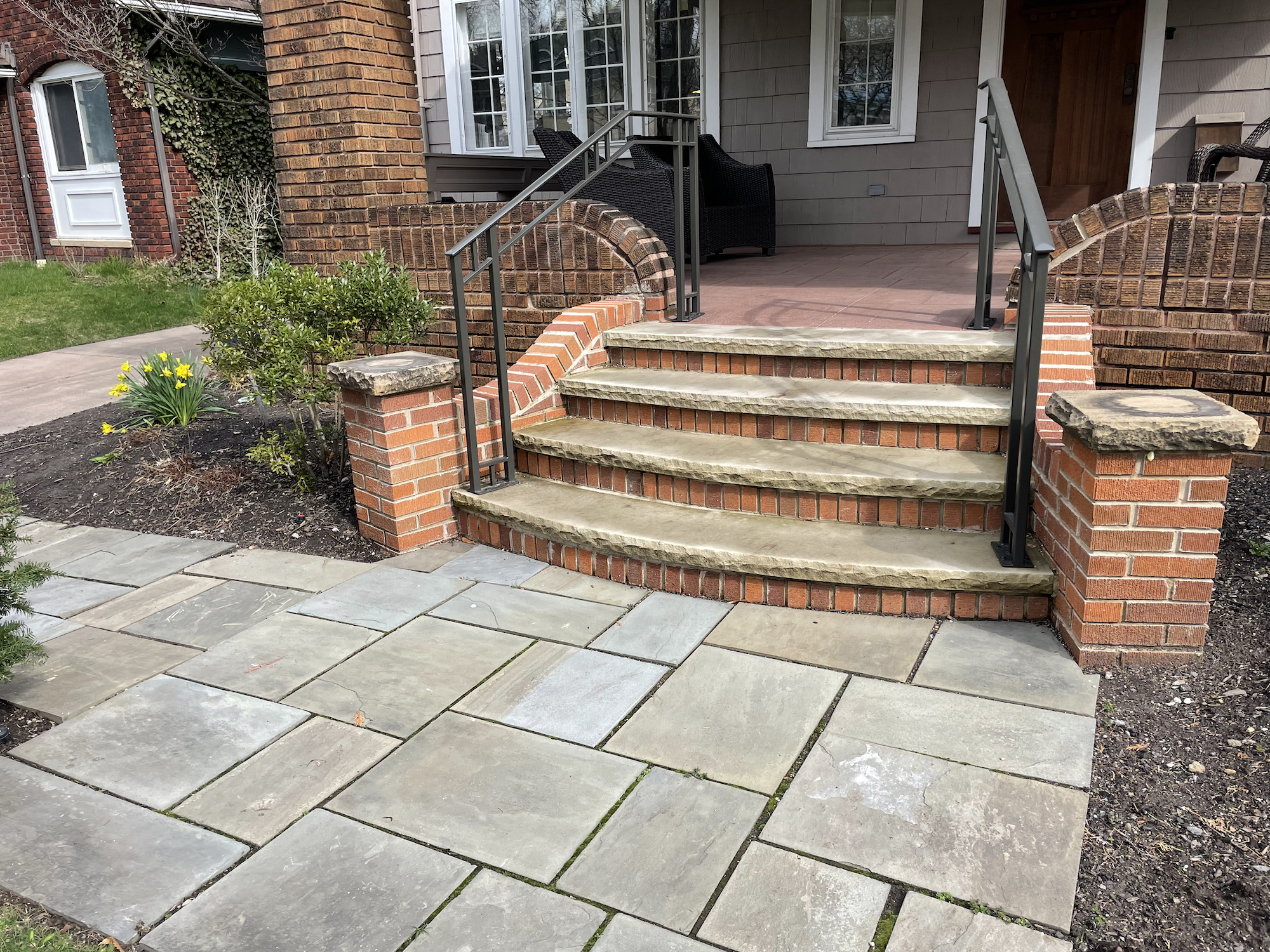 Want to learn about the process?
1. Inspection
A Step Expert will be scheduled to come to your house and inspect the current condition of the steps(or porch area) and diagnose how the damage has occurred and where it may of stemmed from.
2. Planning
If we find that the damage is stemming from a fault foundation, we will show you and give a detailed explanation of what has happened and the proper way to address it so that you do not need to worry about it breaking again.
If we find that the damage is only occurring above grade due to weathering or salt damage, we will be able to address the issues without needing to get into any foundation repairs.
3. Detailed Estimate
Once the source of the issue is confirmed, we will talk through the different ways your steps can be rebuilt and how to best match your home in style and character.
What Happy Clients Are Saying
"We needed a new set of steps built without disturbing the walkway or landing.
Larry provided a very detailed estimate and explained exactly what was going to be done. His crew did an excellent job with the highest quality and the final steps looked beautiful. They did a very precise demolition job and matched with the existing walkway and landing perfectly. They installed a footer (none was there previously) to make sure there would be no settling. The materials were all top quality and the clean-up was well done.
Steve C.
If your issue is urgent, please give us a call and leave a detailed message.