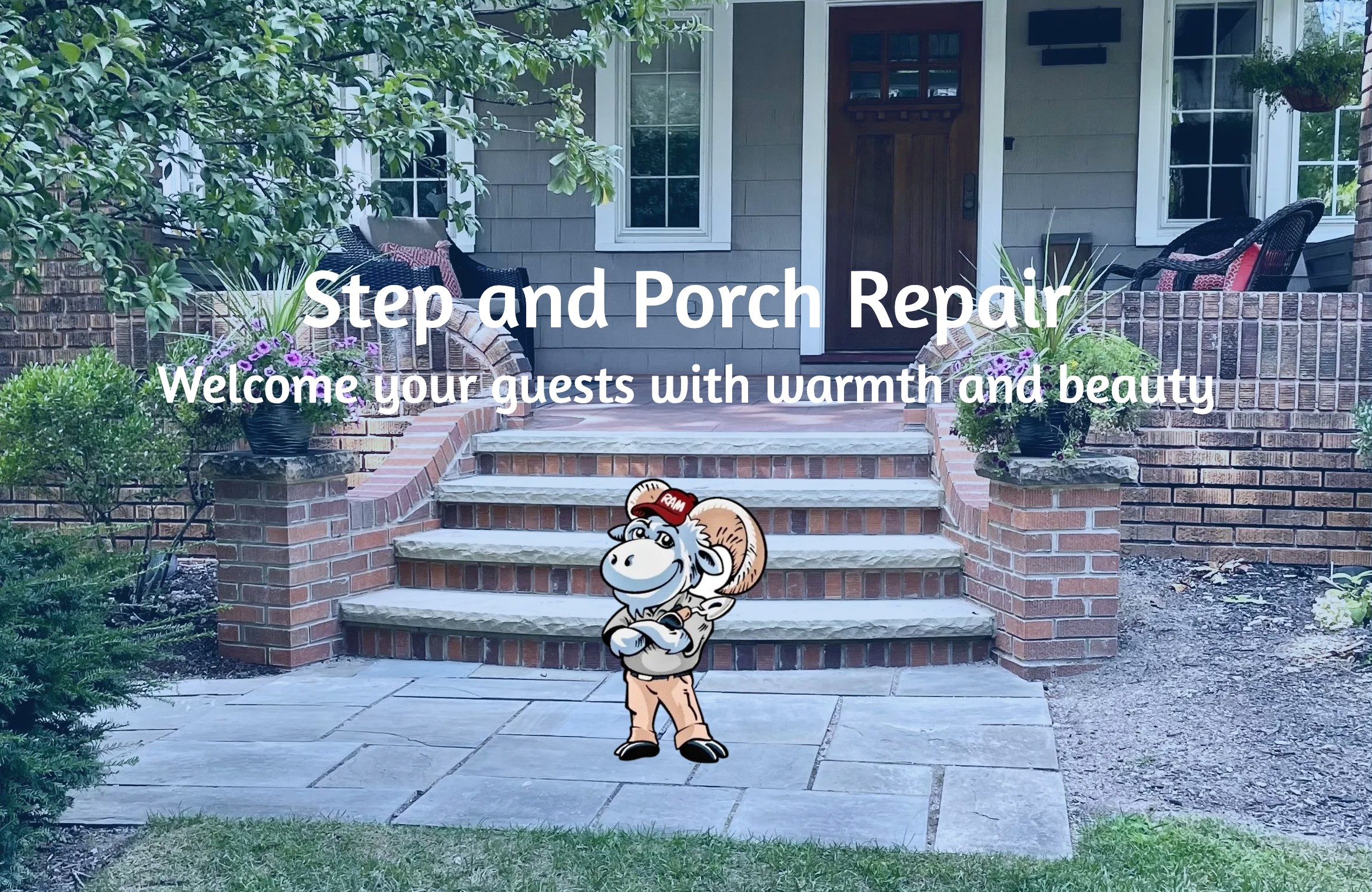 We Create Beauty That Lasts For Decades
Your entryway should greet your guests with beauty and charm.
You want it to give them a warm inviting welcome. You also want it to be an accurate reflection of who lives there. Your steps and porch are an important part of portraying that accurate impression. No amount of landscaping or floral displays can hide cracked, broken or stained masonry. It's unsightly and dangerous. That's not how you want to greet your visitors!
"Great experience working with Ray Arnold Masonry. From the initial appointment to assess the work, through the entire construction process, everyone at Ray Arnold was professional, friendly, and attentive to every detail to be sure we were happy with the finished product. I highly recommend!" ~ Nancy S. - proud owner of new steps and porch
Steps and Porch Repair
When it comes to step and porch repairs, you will find our crews to be pleasant to work with and very professional. Our workmanship is excellent and completed on time. We deliver the quality of work you deserve and the peace of mind that comes with it!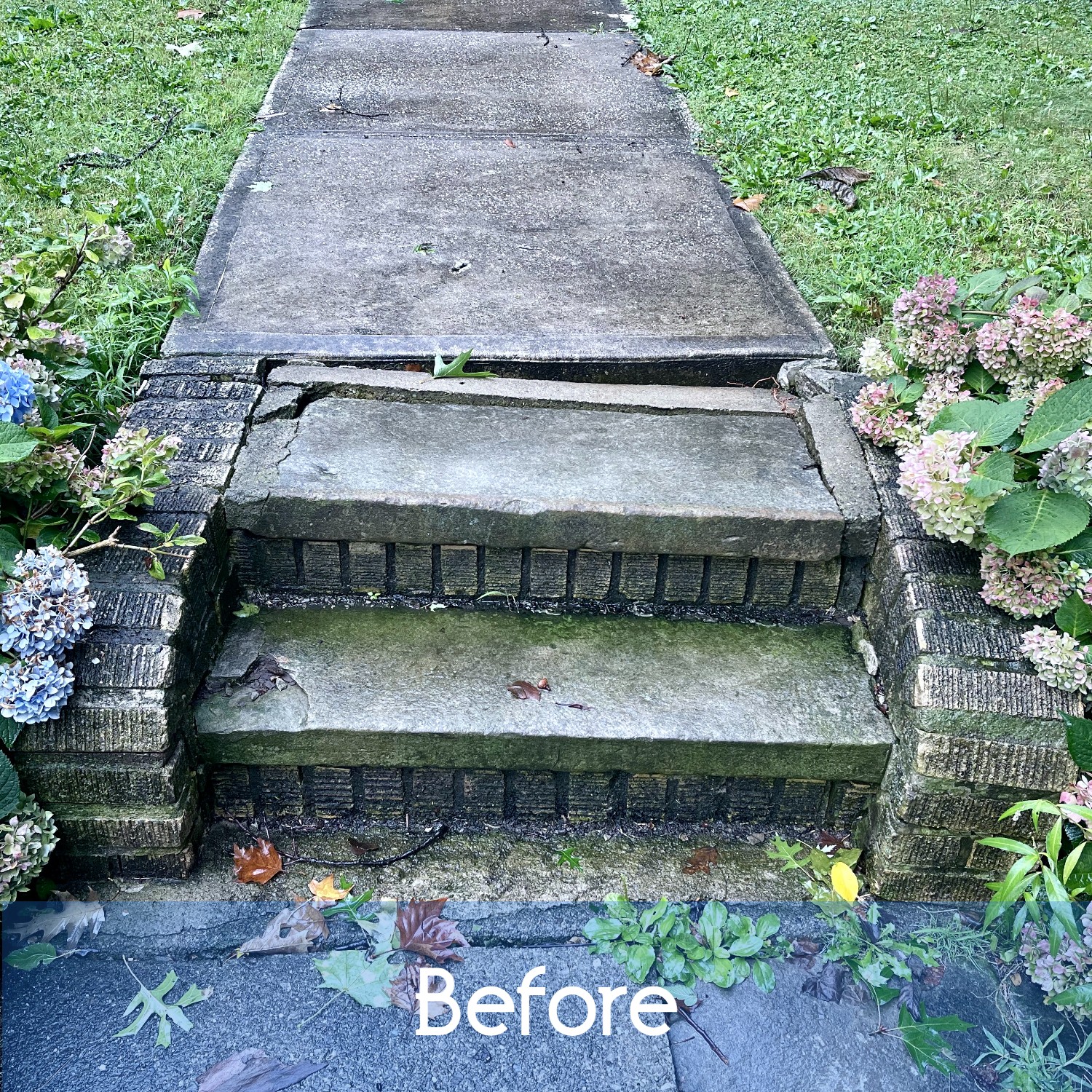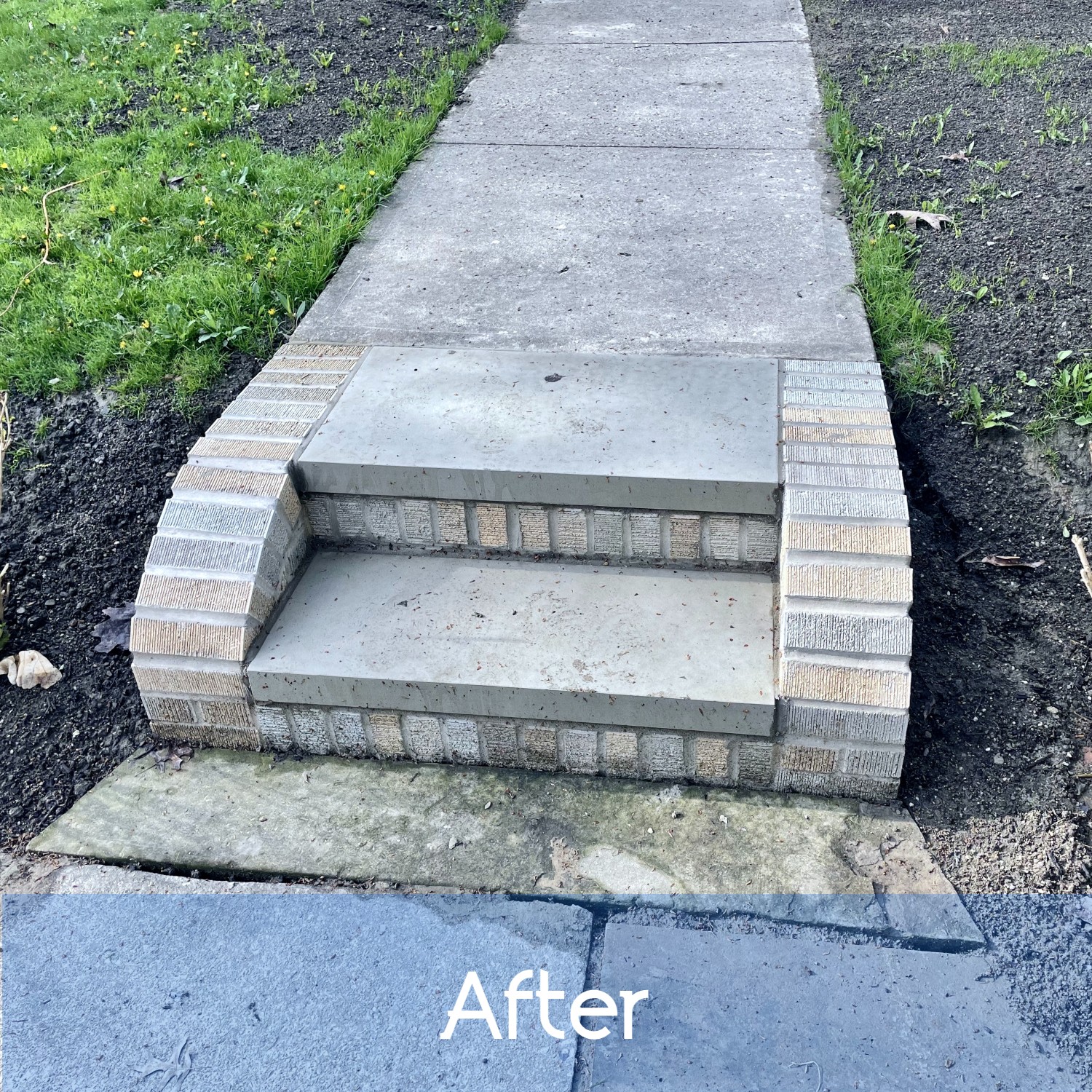 Are your steps moving? Are they starting to show additional cracking or shifting? foundation below them may be cracking and shifting with each freeze-thaw cycle. We will assess the damage and inform you whether or not a full rebuild is necessary. Your new steps will be beautiful and set your mind to rest for decades to come.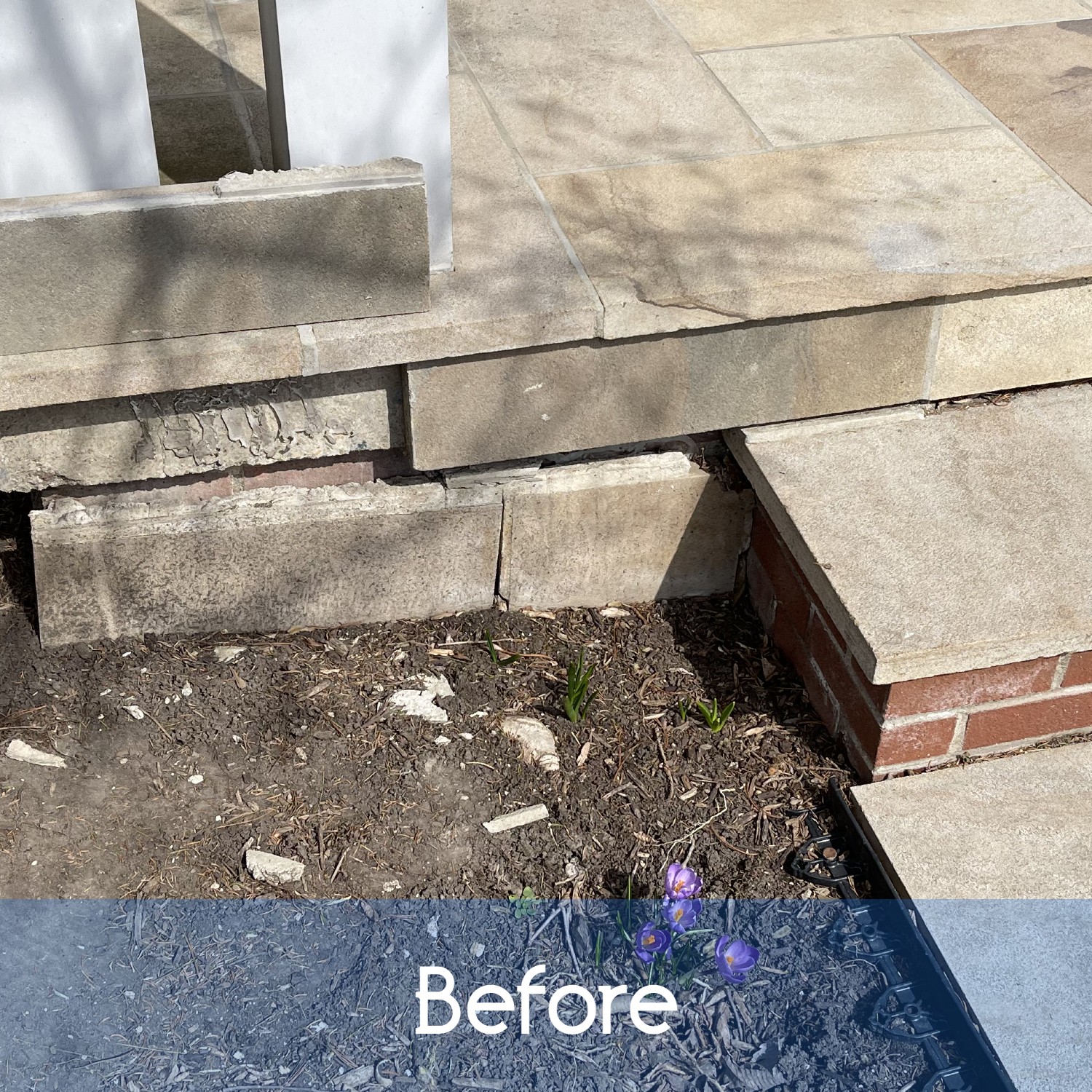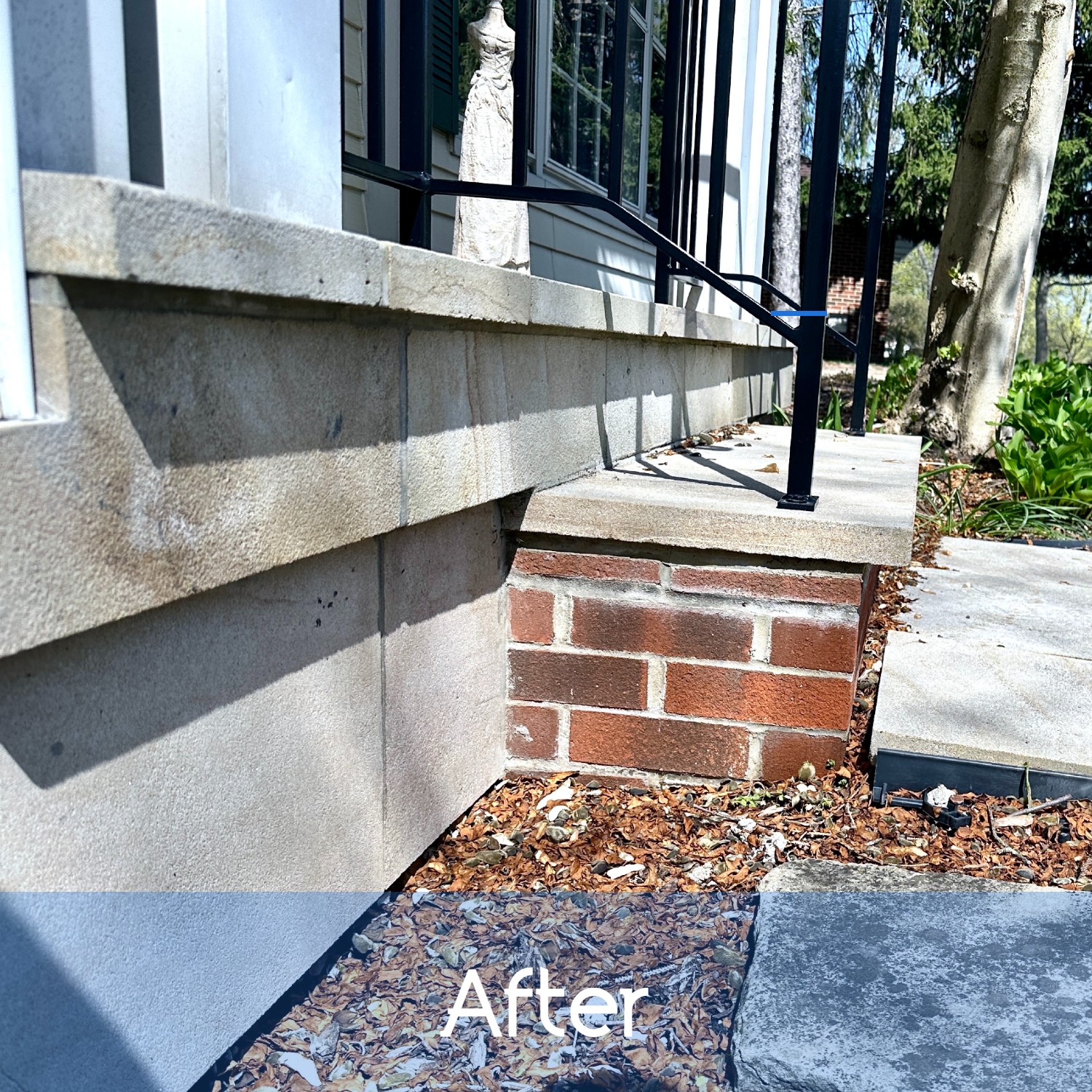 Is your front entryway showing signs of pitting or other surface damage but shows no signs of cracking or shifting? This may be an indication of water seeping into the foundation. We will assess the damage, find the source of the problem and make necessary repairs. Enjoy a fresh, like-new entryway that lasts through the worst of our northeast Ohio seasons.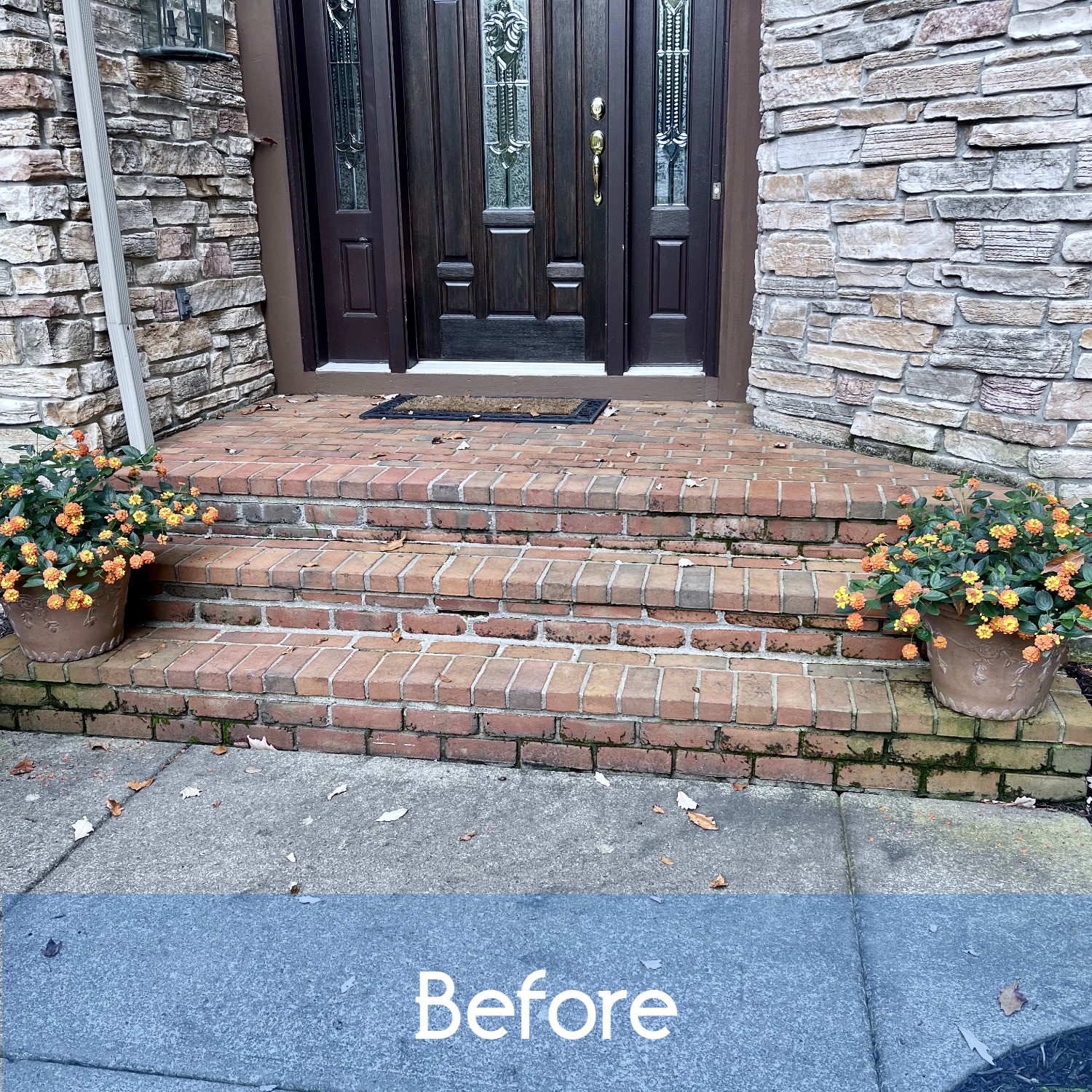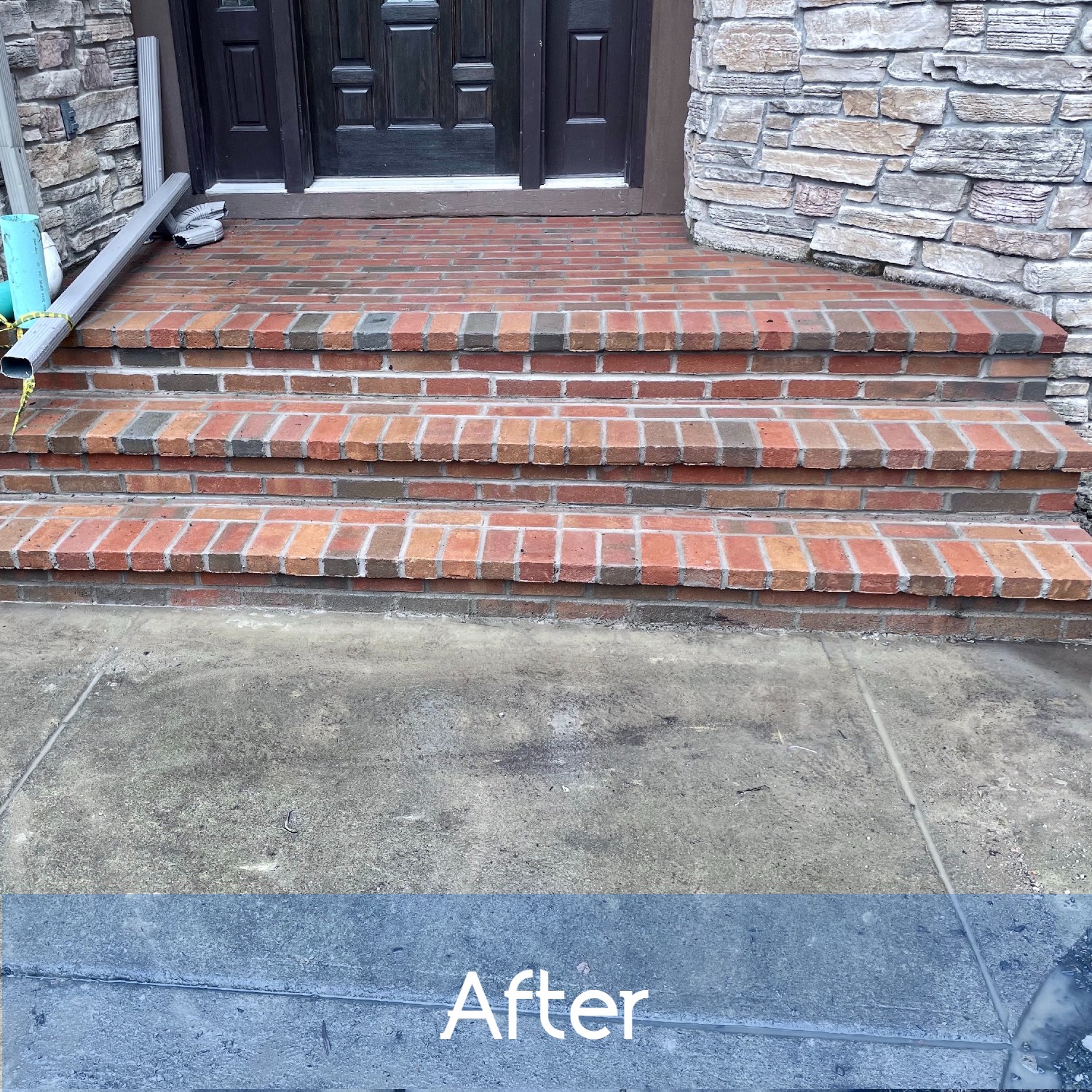 Are you wondering what happened to your once beautiful steps or porch? Are they looking a little worn, or greenish? If so, it's time for a little TLC! Whether it's algae and grime build-up or you just want a 'well check' performed, we're here to help! Keep your steps and porch safe and beautiful. Rejuvenate your entrance that ensures a safe and inviting welcome!
1. Contact Us
Call, text or email us and describe your problem.
2. Schedule a Visit
We'll come assess the problem and discuss solutions.
3. Enjoy the Process!
Our efficient crew will take it from there!
We look forward to serving you!