"We had a chimney rebuild completed by Ray Arnold.
The company was fantastic to work with. They were professional, timely and they communicated with us each step of the way. I already have and will continue to recommend them."
Kim Sumwalt (from Google reviews)
"The work to replace brick steps and concrete for the porch was extensive and done with care.
Every step of the of this project was explained and questions answered in detail. The workers showed up when expected and were careful to protect the areas surrounding the job as much as possible. Phone calls were responded to quickly and we were advised of any changes in scheduling. I would definitely recommend this business to anyone wanting quality workmanship."
Susan Marder (from Google reviews)
"The foundation repair was amazing!
The crew was extremely hard working and explained the process clearly. They finished promptly and were so considerate and careful of my property. I would not hesitate to recommend them!
When they returned to replace the brick wall, I continued to be impressed in every way. Ray Arnold Masonry has the most amazing crew members! They always arrive on time, consistently work hard on the project the entire time they are here, and are extremely responsive to my questions and concerns.
It is obvious that this company seeks to hire only the very best people. They are not only highly skilled masons, but I found them to be unfailingly polite and helpful. I appreciated the way they respected my property and the cleanup at the end of the project was much more extensive than I had expected.
I would not hesitate to recommend them to anyone looking to have high quality masonry work done on their property."
Catherine Bauer (from Google reviews)
"I would give them an A+ if I could.
They were punctual and professional, both on the initial visit and the installation visit. On the initial visit, they clearly explained what needed to be done and how they would do it. They even used a drone to take photos of our chimney. On the subsequent visit, the work was done quickly, they cleaned up after themselves, and they showed us how to operate the new damper."
Kathy S (from Angi reviews)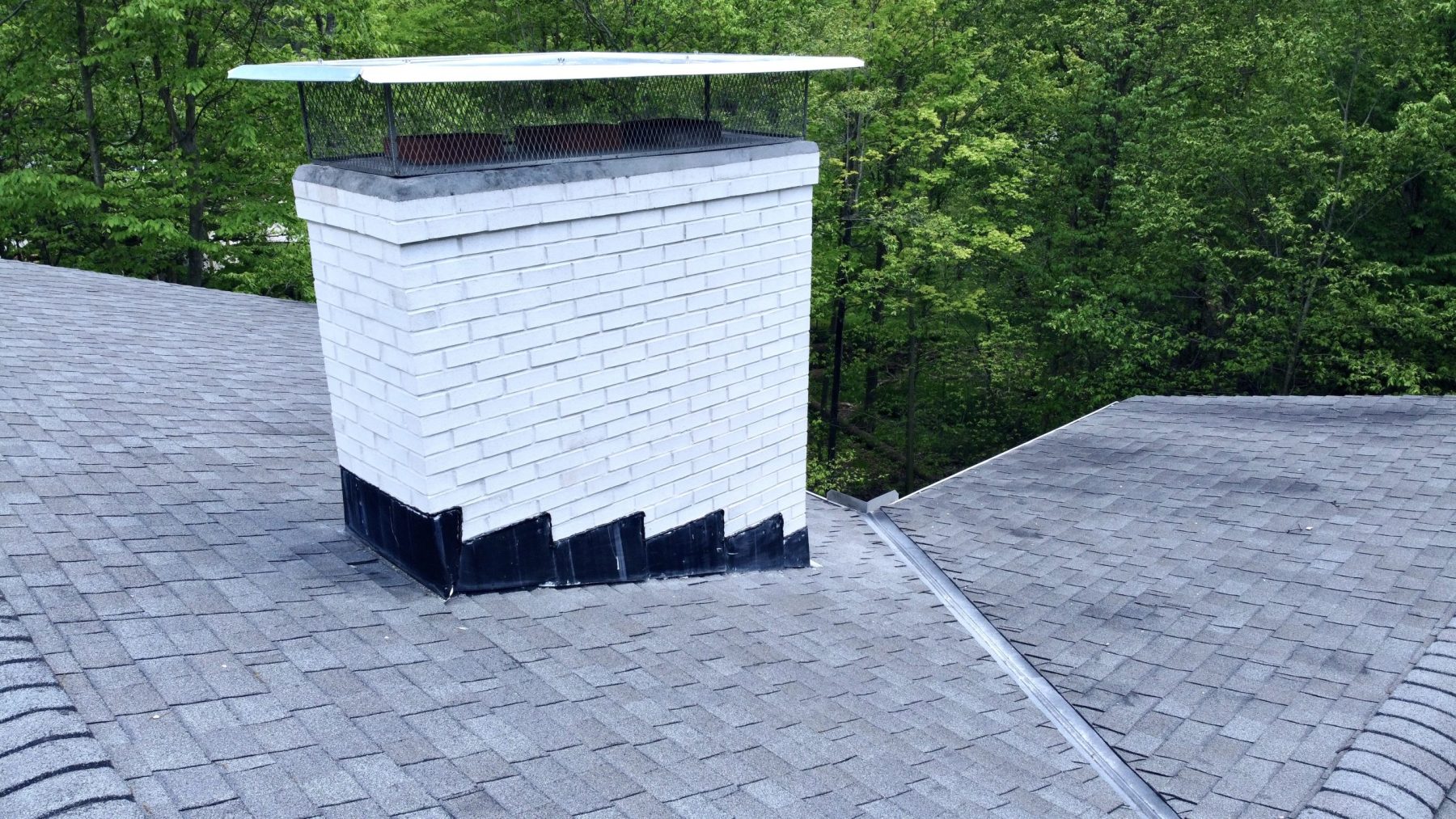 "When we initially contacted Ray Arnold Masonry for an estimate we were pleased to see the gentleman brought a ladder and actually inspected chimney, he did not just eye-ball it from the ground. We received a detailed estimate on needed work and costs. On the night before the scheduled day we received a courtousy call reminding us the work would start at 8:00 the next morning. Caleb and Walker arrived as scheduled, introduced themselves and promptly began erecting their scaffolding and prepared the work area. They then chiseled away the cracked brick and deteriating mortar. A third gentleman, George, arrived and thouroughly inspected everything and began the restoration/rebuild of our chimney. They had carefully matched the 62 year old brick that needed replacement and preserved the original sandstone accent pieces. They matched the original details of the chimney's brick pattern when reconstructing it. It looks wonderful. The crew was quiet as their work permitted, no yelling and no swearing. They had no jobsite radio. No one smoked or chewed tobacco products. The three gentlemen were courteous to my wife and me and our little yappy dog. Their vehicles were parked so they would not interfere with our neighbors' routines. Afterwards everything in the work area was swept clean and hosed down. All material was picked up and the area looked great.
Ray Arnold Masonry rocks!"
Leroy L. (from Google reviews)
"Ray Arnold Masonry did a two day job at my home fixing two chimneys – tuck pointing and brick replacement. They also fixed some loose stone work on my front steps and some flashing near my chimney.
Good team of workers, explained things well and cleaned up properly."
Diane Stack (from Google reviews)
"Working with everyone is always a pleasant experience.
From Brett to the office crew and the entire Arnold family. we have used their services for years and their work is always top notch."
Bill Diesing (from Google reviews)
"Ray Arnold Masonry has done a couple different jobs at my house, and I've been extremely happy with them.
Couldn't recommend them more highly. All the Ray Arnold folks I've ever interacted with have been very knowledgeable and helpful. You can tell right away these guys have many decades of experience. Easy to work with too – whenever someone comes to look at a potential job, they give a very thorough estimate, but there's no sales pressure whatsoever."
Rob Searson (from Google reviews)
Contact Us Today
Schedule Your Inspection Today!