Chimney Repair
Home / Chimney Repair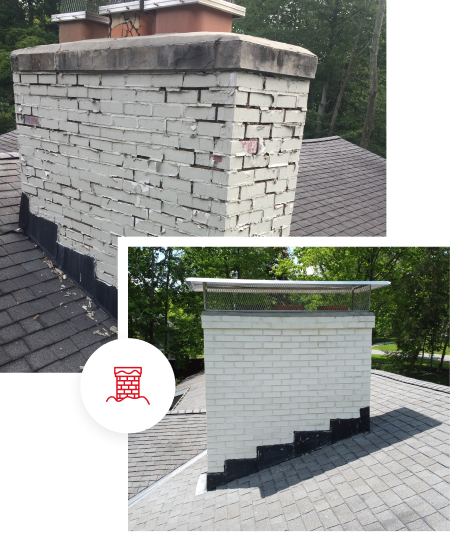 What we do
We Offer Chimney Repair
You may not realize it, but your chimney is a vital part of your home's structure. Typically, the rest of the house is built around this central piece, which means that a broken or damaged chimney can have a considerable impact.
Because of its importance, you need to make sure that the job is done right the first time. At Ray Arnold Masonry, we take pride in our work, and chimney repair is our top priority. Our masonry specialists have over 70 years of experience that we bring to each job, so you can feel confident in calling us to your home. Since 1952, our customers appreciate our care and attention to detail.

No job is too big or too small. The earlier we can catch a problem, the better it is for your peace of mind and your wallet. Call us today for an inspection, and we'll make sure that your chimney is in tip-top condition. Best of all, we guarantee our work, and we can schedule follow-ups to maintain the highest quality standards. Don't wait until it's too late.
With masonry, any cracks can lead to further damage over the long term. Because your chimney endures all kinds of weather-related abuse, cracked tops should be fixed as soon as possible. Over time, the crack can lead to water leaking into the fireplace, as well as the rest of the home. We can come in and repair your chimney top in no time so that you're ready for the next winter season. Don't wait until it's too late.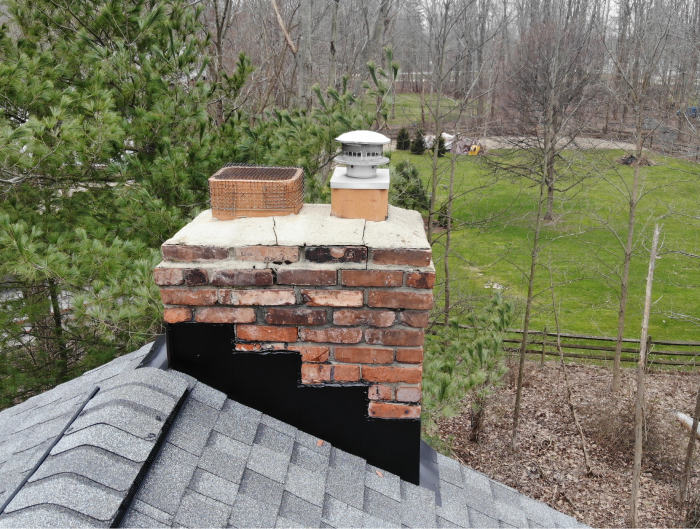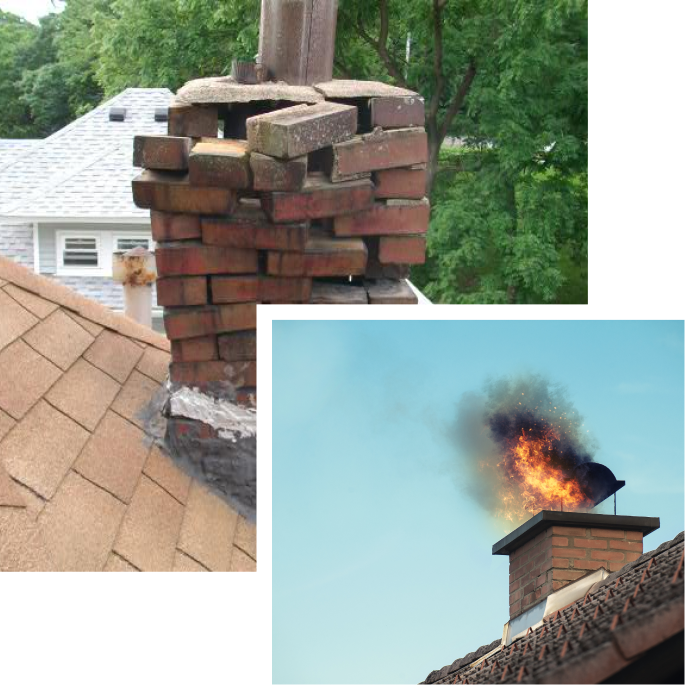 If there are cracks down the side of your chimney, those can be even worse than a damaged top. The pressure and weight of the bricks will only cause the crack to grow and widen, which can lead to structural failure. In worst-case scenarios, you can experience substantial damage to your home, which will be prohibitively expensive.
Once you notice a crack, call us immediately. In many cases, we can patch it up for a fraction of the cost and restore your chimney to its former glory. The sooner you act, the better off you'll be.
Are you noticing water spots on the ceiling above the fireplace? If so, then your chimney is probably leaking. If you don't stop the leak as soon as possible, it can cause significant roof damage. Call us as soon as you notice the problem, and we'll do a thorough onsite inspection. Potential causes can be damaged flashing, cracks in the masonry, or deteriorating mortar joints.
The earlier you catch the leak, the cheaper it will be to repair. In many cases, a simple patch can save you a lot of pain later on.